Finding a Natural Hormone Balance
Many of the women that I treat at menopause age feel uncomfortable at the thought of putting synthetic hormones into their body. My response is to work with them to develop a personalized natural hormone replacement schedule to meet the challenges and needs of their changing body. Women naturally produce less progesterone in their thirties, and later estrogen levels also begin to dip. With natural hormone replacement therapy, women going through perimenopause or menopause can get relief for symptoms such as hot flashes, anxiety, mood swings, and difficulty sleeping.
"As a holistic doctor, I believe in a well-rounded approach to wellness."
Dr. Randall Davis, D.C.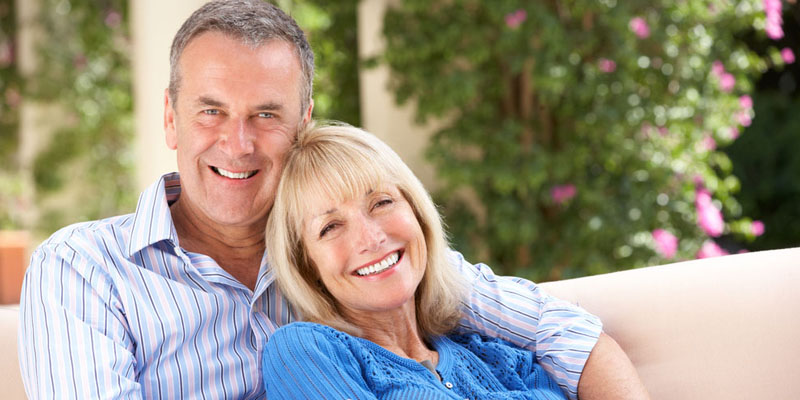 A Balanced Holistic Approach
Natural Hormone Replacement Therapy Working in Tandem with Nutrition and Acupuncture
Alongside natural hormone replacement therapy, it is also important to consider the effectiveness of nutrition in preventing osteoporosis after menopause as well as it's role in reducing the effects of menopause. Many menopausal women also struggle with osteoporosis. To maintain healthy bones, I sit with each of my patients to develop a personalized nutrition plan that focuses on the adequate intake of essential minerals and vitamins.
A specialized nutrition plan that focuses on nourishing the heart and circulatory system can also help to prevent heart disease as the risk of coronary heart disease in women increases significantly after menopause. This includes antioxidant-rich foods such as berries, nuts, whole grains, and legumes. Acupuncture works alongside natural hormone replacement therapy as it is designed to influence your body's life force by correcting imbalances. In particular, acupuncture therapy can offer longer lasting relief for hot flashes. Our goal is really to only use bio identical hormones when we have exhausted all other options to restore balance and remove toxins, and debris.
Multi-Faceted Approach to Natural Hormones Replacement Therapy
Natural hormone therapy is sometimes referred to as 'bioidentical therapy' and uses the hormones derived from commonly available herbs that are made into the bioequivalent of human hormones in a laboratory environment. In natural hormone therapy the goals is to achieve a proper balance and will need a physician referral for the estrogen test. In treatment, we combine the three forms of estrogen as well as progesterone and testosterone in varying levels to match those found naturally found in the body.
Estrogen
In Japan, women experience very little disruption and discomfort in menopause, as well as reporting some of the lowest rates of cancer and coronary artery disease post-menopause. This is largely attributed to their diet that is high in plant-derived phyto-estrogens, predominantly from soy. These plant-based estrogens have been proven to reduce hot flashes and other menopausal symptoms, as well as to decrease the risk of osteoporosis and fractures. The combination of the three different estrogens (Estradiol, Estriol, and Estronein) in a medication form is called Triest.
Progesterone
Progesterone in natural hormone replacement therapy works to balance estrogen levels. It also has anti-depressant and mood enhancing effects, as well as assisting with nervous system maintenance. It's primary role in hormone replacement therapy to reduce estrogen-related side effects. These side effects may include uterine fibroids, breakthrough bleeding, and other symptoms.
Androgens (DHEA and testosterone)
Both DHEA and testosterone are essential for the feeling of wellness, energy and sex drive and work with estrogen and progesterone to reduce the symptoms of menopause.
Delivery of Natural Hormone Replacement Medication
I will usually recommend a combination of (non prescription- all natural ) capsules, creams, sublingual tablets, and ointments that are customized to meet the needs of each patient. We will work with you and your physician if prescriptions are needed